Moving your show equipment safely
Getting your stand safely to the venue and keeping it safe in storage is an important part of protecting your investment. Our tough wheeled cases are perfect for the job and make storage an easy job.
Trolley Case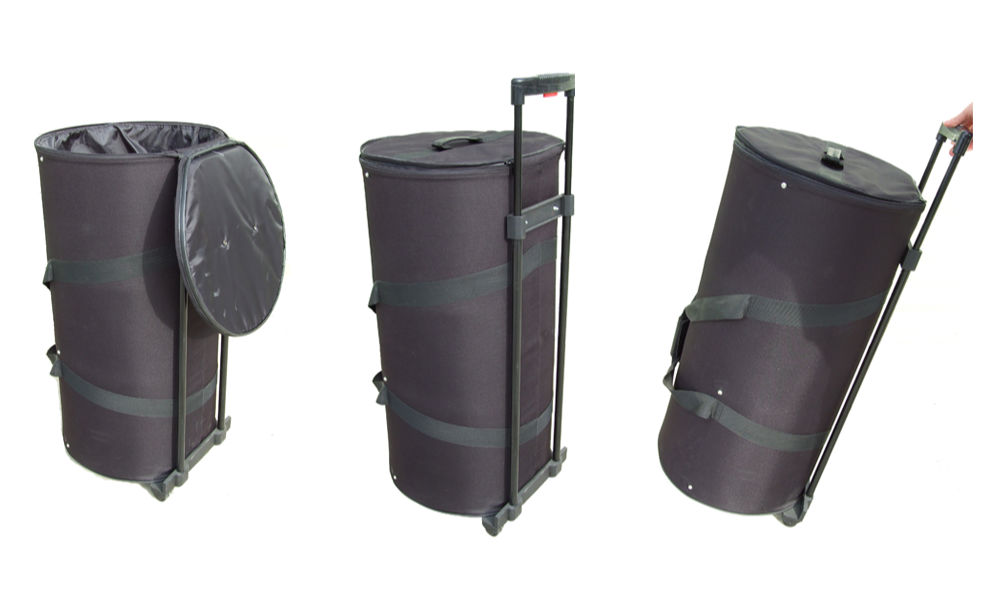 The new, stylish Trolley Cases from Mulini are a brilliant alternative to the larger Shuttle Cases. Trolley Cases are not only a more stylish solution to transporting Display stands, they are also less expensive. If you are looking for a more compact carry case at a more affordable price, Phi Displays Trolley Case is a great choice. 
Our trolley cases are amongst the best in the industry. They are suitable for a variety of exhibition, conference and other travel needs.
Highlights of Trolley Cases
Our Trolley Cases are light enough to carry but are large and strong enough to house your Pop Up Frame and graphics. The lightweight, easy to use Trolley cases can be used to transport all the current pop up systems.
The trolley case has a retractable handle to reduce storage space when loading and wheels so it is convenient for moving around to and from exhibitions. Take a look at some ways in which you can use our trolley cases below. 
For any help, get in touch with us and we would be able to help you with your custom transport requirements for your exhibition related trolley storage and transportation needs.
Dimensions 400mm (w) x 400mm (d) x 800mm (h)
Hard Wheeled Case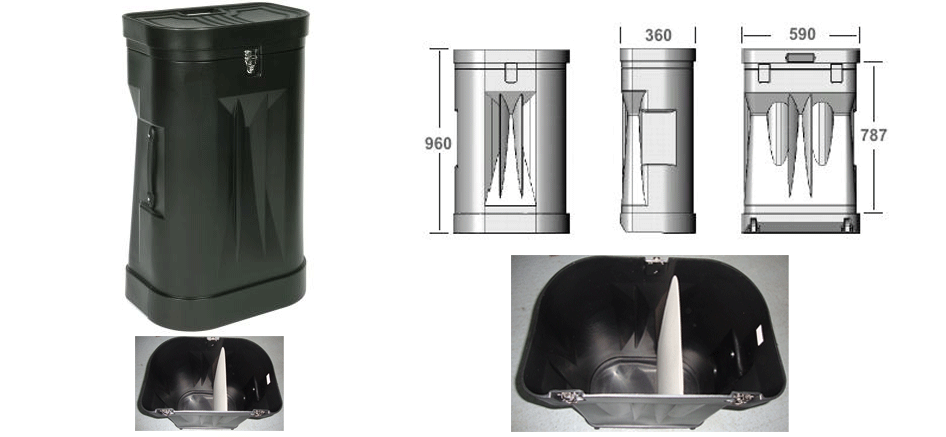 The Hard Wheeled Case is designed to comfortably accommodate a graphics roll of 330 diameter and a frame up to 330 x 220 mm. The internal height of the case is 940 mm (case: 860mm, lid: 80mm). Graphics size: 1770 (includes 25mm overlap) x 787 mm, weighs 9 kg.

The innovative design allows a partition clip onto the case to protect the graphics.
The case can be supplied with a folding counter top or a standard table top. These fit neatly into the case for transportation. 
Hard Wheeled Graphic Drum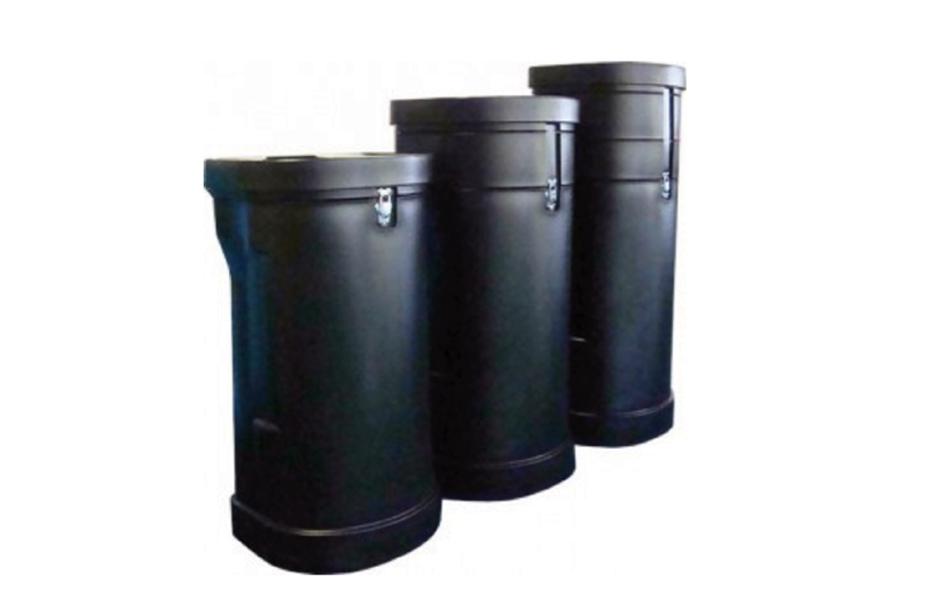 The Hard Wheeled Graphic Drum protects your precious graphics so they arrive in pristine condition. Internal dimensions: 460 mm (w), 400 mm (d), and three heights: 950 / 1100 / 1225 mm.
Showcase Case

The Showcase case is fabricated from high density polypropylene which is relatively lightweight but strong and durable and reinforced with steel frames. It is perfect for transporting your Pop-Up showcase components to and from your exhibition. It includes a foam lining inside for extra protection and the lid is securely fastened with plastic clips.